Not to fear, this happens sometimes depending on the configuration of your computer. There's an easy workaround that will get you up and running quickly.

This window is the core of Bad Ass Manager. As long as it is open, you can rest assured the background code that communicates with your controller is up and running.
In the window that appears, look for an IP address labeled BAM URL. This is the web site you will visit to access BAM: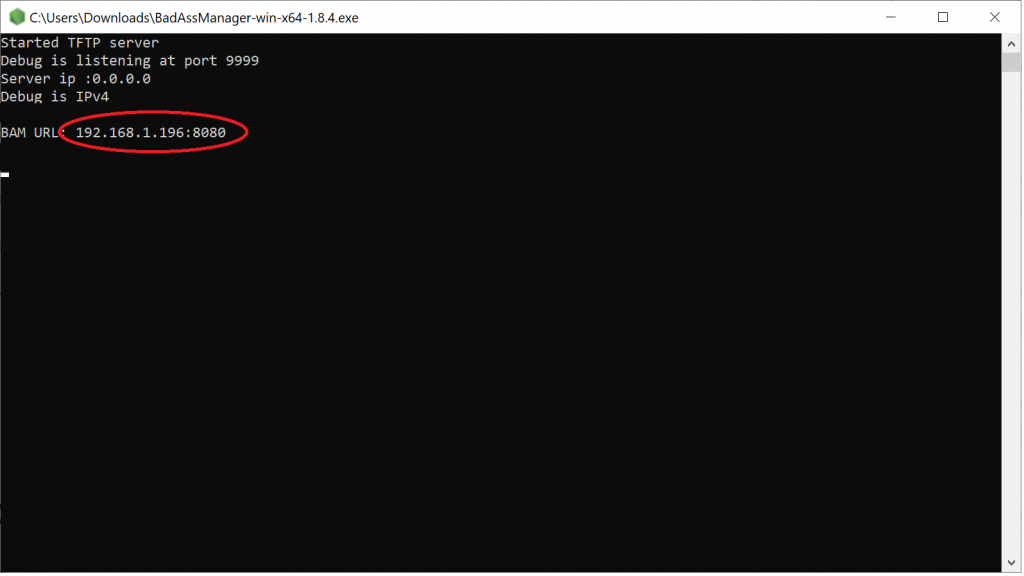 Once you've found this highlighted address, simply enter it into the address bar to load Bad Ass Manager: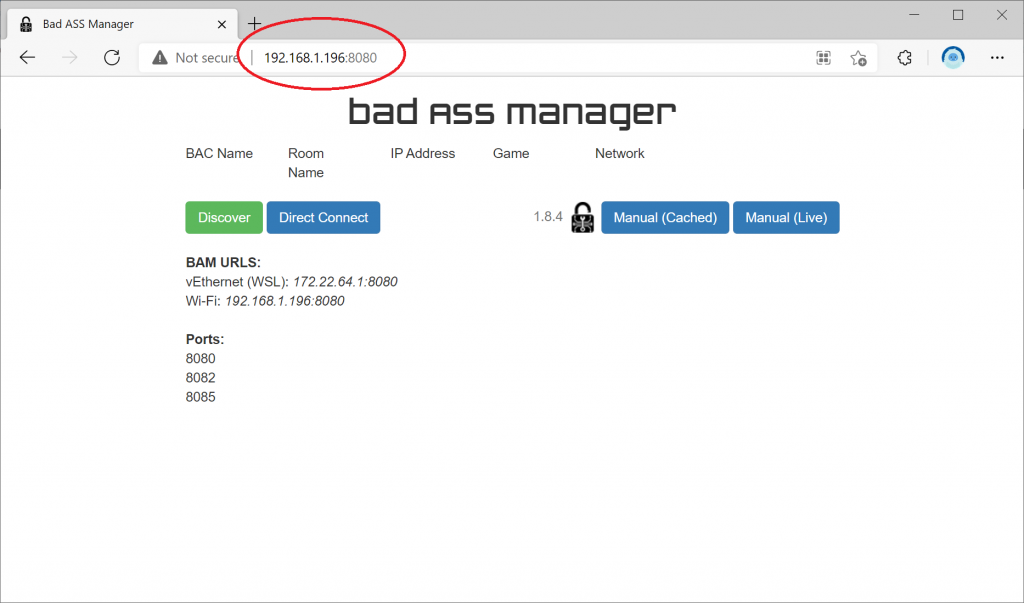 Now you're ready to go! Don't forget to keep the black command prompt window open while you're using BAM; the web page will stop working if you close it.