Patch Cable
Overview
Classic put all the wires in the right spots game. Up to 6 connections can be directly monitored and more can be monitored with a little wiring creativity.
Hardware Requirements
(1-6) 1KOhm pullup resistors
(2-12) Mono Jacks
(1-6) Patch Cables
BAC
Wiring
12V Supply
Configuration
Number of Cables
Number of cables used (1-6)
Game Master
Cable X
Each cable appears here and has the "Status Light" element.
Status Light
Changes to green when the cable is connected.
Wiring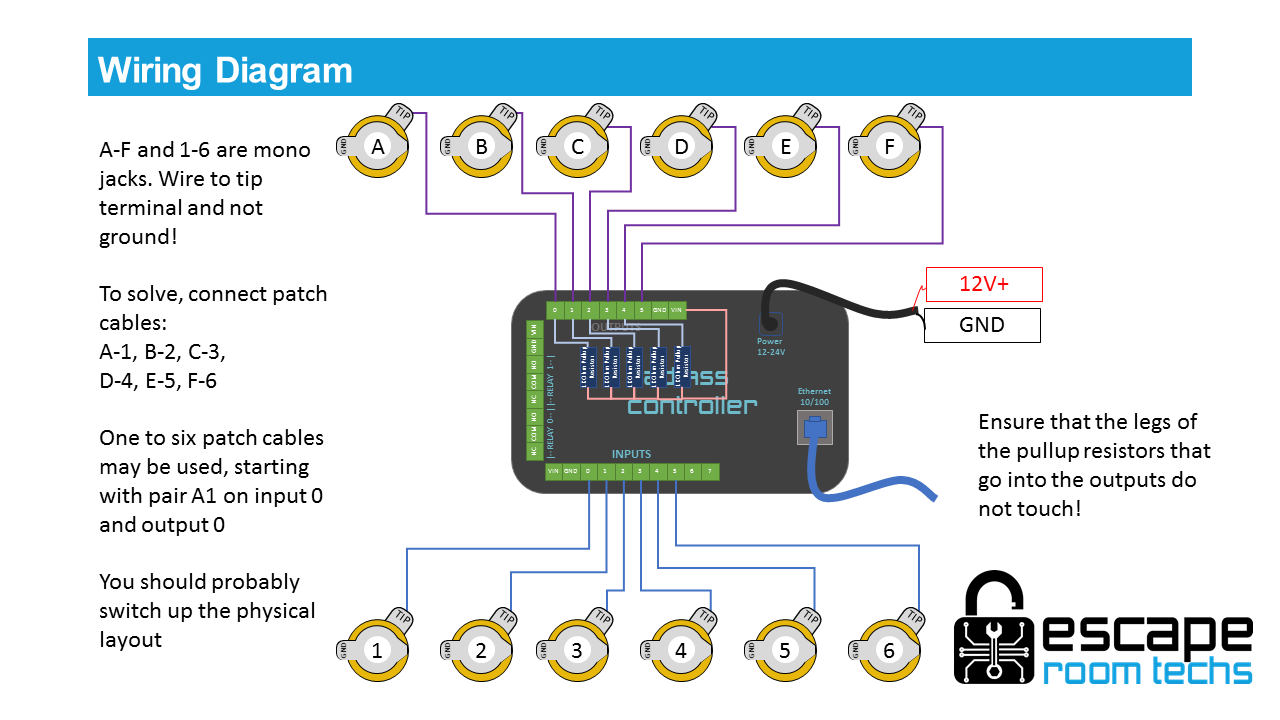 Notes
Using one cable isn't very fun.